Thank you to everyone who provided feedback on the draft landscape plan. A summary report on the community consultation is available here.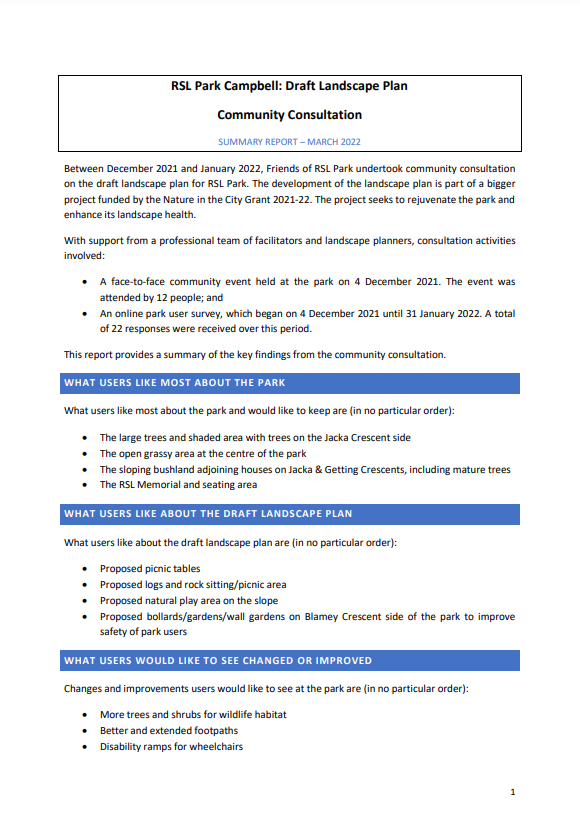 Your feedback is valuable to us and we will be sharing the consultation findings with the ACT Government to finalise the landscape plan by April 2022. We also thank the consultant team, Futures by Design and Wellspring Environmental Arts and Design.
Last but not least, thank you to our dedicated volunteers who work tirelessly behind the scenes.
If you would like to get involved in rejuvenating our local park, come along to our working bees on 25 and 26 March. We look forward to meeting you!